Defending ATP Finals champion Stefanos Tsitsipas enters his second match at the ATP Finals 2020 in a spot of bother. Tsitsipas lost a three-set battle to Dominic Thiem in his opening match. However, Tsitsipas faces Andrey Rublev, a player who also lost his opening match.
The two men enter the match in a practically must-win situation. Whoever loses Tuesday's match will not only need to win the third match but will also need to depend on other results to qualify for the semi-finals.
Stefanos Tsitsipas missed a good chance
Tsitsipas lost a match which he could have very well won. The Greek star looked a bit shaky at the start of last year's final against Thiem but found his range soon enough. In the first-set tie-break, which is so crucial in such matches, Tsitsipas squandered a 5-3 lead and lost the set.
He broke Thiem early in the second set and held on to that advantage to see off the set. However, it did not do him much good in terms of confidence as Thiem stormed back to win 7-6(5), 4-6, 6-3.
The Greek player produced good numbers behind serve in the match. The injury he carried into the tournament must also have played on his mind in the first match. But the fact that it did not trouble him much, should aid his confidence against Rublev.
Tough debut for the promising Andrey Rublev
Rublev, on the other hand, faced an in-form Rafael Nadal. The Russian youngster, who is in his first ATP Finals on the back of five titles this year, had a taste of the challenges of the tournament in his first match.
Rublev lost 6-3, 6-4 in a tournament where the number of games won and lost also plays a big factor towards the end of the group stage. The 23-year-old just could not find his form all day against Nadal and had an error-strewn display. He was weak behind serve, which is his most important weapon.
He started to serve better as the second set progressed, but it was too late by then as Nadal already had the decisive break.
Tsitsipas vs Rublev: Head-to-head
Tsitsipas and Rublev enter the match, having won two matches each in the four they have played in. They had a bit of a rivalry earlier, with Rublev beating Tsitsipas to win the Hamburg Open before Tsitsipas avenged that defeat at Roland Garros. That match in Paris is their only match so far that was decided in straight sets.
Their only match on an indoor hard-court was at the Next Gen ATP Finals, which was a quite different format. Tsitsipas won a thriller there.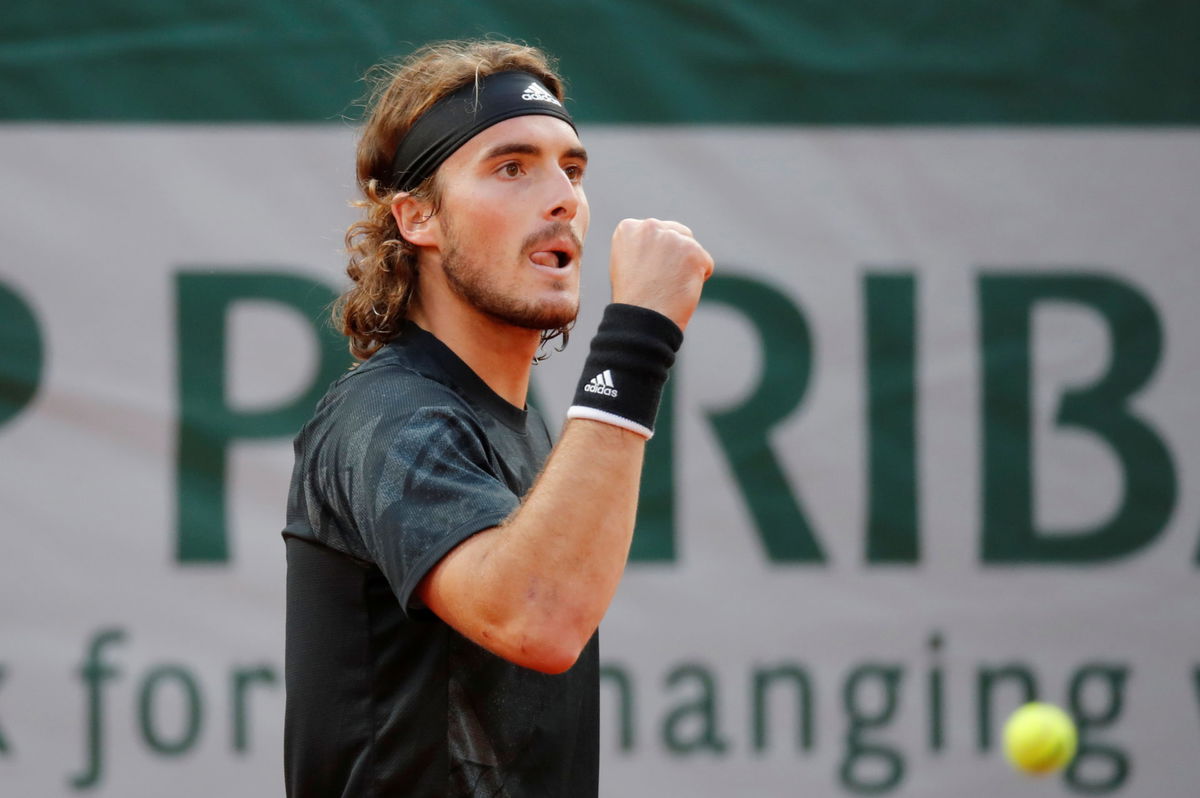 Stefanos Tsitsipas vs Andrey Rublev: Prediction
Tsitsipas needs to come out of the blocks and attack the Rublev serve. Tsitsipas also produced good numbers on serve in his loss to Thiem. If he continues to do that, he can trouble Rublev who had a bad match on return against Nadal, not creating a single break-point.
Rublev, on the other hand, will need that serve to fire right away. Both men can produce heavy groundstrokes and can play longer rallies with equal effectiveness. The difference will come down to who does better on the shorter points.
Both men need a win. More importantly, for Rublev, another straight-set loss can effectively end his tournament.
Such matches come down to who handles the pressure better. Tsitsipas knows what it takes to win here better than Rublev, and he is also the more experienced campaigner.
PREDICTION: Stefanos Tsitsipas to win in three sets.